I tried to keep track of the books I was reading through 2008 but I know I missed some and sort of stopped keeping track around April on accident. I didn't read so many that I can't keep track though. Here's the list: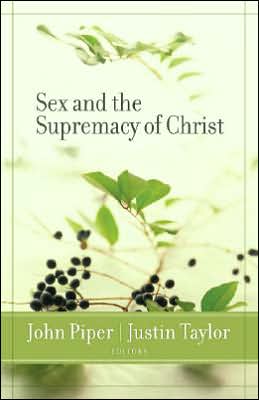 Sex and the Supremacy of Christ
by John Piper, et al is a collection of essays related to the title. I especially enjoyed the chapter for husbands but found the one meant for wives dry, boring, and typical. I also enjoyed the chapters on Luther's reform of marriage and the Puritan view of sex and marriage.
I also read the Otherland series by Tad Williams (a set of four very long sci-fi/fantasy books) which I enjoyed overall but were reeeallly long considering the amount of time I (don't) have to read. They were enjoyable though.
The $64 Tomato
by William Alexander was a book that Jesse and I read aloud together in the car and there were points that I thought he might need to pull over because we were laughing so hard. A great memoir of a gardener and all of the problems he faces. I loved it!
I read
L'Abri
by Edith Schaeffer in April 2008 and I just don't have a way to describe the depth with which it struck me. It's the story of the Schaeffers (Francis and Edith) and the ministry God used them to start in Switzerland. The way they viewed life, money, time, and relationships was completely revolutionary to me and very Biblical. If I had to recommend one book for someone to read in the next year, I would choose this one.
I also read
The Memory-Keepers Daughter
by Kim Edwards which was enjoyable and an interesting look at older views of children with special needs. Other books I read include:
Flight

and

The Absolutely True Diary of a Part-Time Indian

by Sherman Alexie,

The Kite Runner

by Khaled Hosseini,

Remember Me?

by Sophie Kinsella,

The Enchanted Castle

by E. Nesbitt,

The Irresistible Revolution

by Shane Claiborne


Fidelity

by Wendell Berry

Serving as Senders

by Neal Pirolo

Prepare for Battle

by Neal Pirolo
I am currently reading
Jayber Crow
by Wendell Berry,
The Summer of the Great-Grandmother
by Madeleine L'Engle, and
The Voyage of the Dawn Treader
by C.S. Lewis
I read way fewer than I did last year, I think because the Tad Williams series took so long...Hopefully this year is better!