Appetizer
: Describe a toy you remember from your childhood:
Precious Places with little magnetic keys. Tamagotchi's in junior high... I remember playing with my friends with My Little Ponies, Barbies, and American Girl dolls for hours! I always loved playing games with my little brother, and we frequently played with his Ninja Turtles too!
Soup:
On a scale of 1-10, how observant are you?
That's an interesting question...I feel like I'm very intuitive about peoples' emotions and feelings, which serves me well when working with families of kiddos in therapy. I am NOT observant about details like shoes, purses, etc. I wish I cared more in some ways, because I think I could be much more fashionable, but I just can't bring myself to place too much value on accessories or thinking about details.... I have friend who could probably remember what I was wearing 10 years ago on a certain day, but I am NOT like that!!
Salad
: Where would you rather be this moment?
Camping at the ocean or in a quaint little bed-and-breakfast somewhere. I have been itching and itching to just get away with Jesse for a weekend but we haven't really been able to afford it. I decorated our apartment a few weeks ago like a tropical get away (it was pretty silly but lots of fun) to simulate a vacation since we don't really get to take one this summer...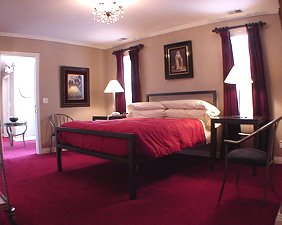 Main course
: When was the last time you learned something new?
Well, I probably learned something today at work (on-the-job training always brings some new exciting knowledge) but I specifically remember learning yesterday that the foot I need to buy for my sewing machine to finish stippling my quilt is called a "darning foot."
Dessert
:
Dessert: Fill in the blank: I have ____________ but I haven't ____________.

I have been to India but I haven't been to many states in the USA- none on the east coast!!